Netflix has a number of television shows that include LGBT+ characters. Orange Is The New Black, The OA, Sex Education, The Chilling Adventures of Sabrina, and Kiss Me First are just some examples of Netflix Original content with diverse and varied casts. Unfortunately, they also all have a shelf-life. Unless the show manages to bring in a huge audience, and therefore money, Netflix can't afford to renew them.

This is expected of all shows on Netflix. In an article published in GateWorld, Darren Summers argues that the bottom line is money. Netflix does not get any money from advertising, they put forth all of the production money up front with the hope that the return comes in from new or continuing subscriptions and other companies willing to bring their products to them. Unless the show is a magnet for advertising, Netflix often can't afford to fund a series beyond the third season.
This is why Orange Is The New Black (OINTB) has done so well. 16 Emmy award nominations, 4 Emmy wins, 6 Golden Globe nominations, 6 Writers Guild of America Award nominations, 4 SAG awards, 4 Critic's Choice Television awards, 2 GLAAD Media Awards, a Television Critics Association Award, a Producers Guild of America Award, a Peabody Award, a British Academy Television Award nomination.
With a total of 47 awards and 134 nominations, OITNB has been bringing Netflix the audience and the money to continue through 7 seasons and now end on it's own terms.

But not every show has been so lucky. Recently, fans of One Day At A Time, a revived series originally from the 70's, took to Twitter to express their outrage and confusion at the shows cancellation when it was such a high quality family show. However, despite the loud uproar to it's cancellation, Netflix stated that the show was not getting a large enough audience to validate it's continuation.
One Day At A Time failed to bring in the revenue of shows such as OITNB. It was not bringing the platform a new audience nor any mainstream awards. The most it could gather was a nomination for picture editing at the Emmys. It wasn't on the cover of any magazines and the cast certainly weren't being booked on talk shows.
Deep within the recesses of Twitter, one might still hear the murmurs of unhappy Sense8 fans, a drama full of paranormal, polyamorous pansexuals who are connected mentally. This was a show that represented multiple elements of the LGBT+ community with it's leading cast including a Lesbian couple, one of whom was trans; a gay couple; a thruple; bisexuals and heterosexuals. The show ran for two seasons before being cancelled due to low audience ratings. After much Twitter outrage, Netflix did however commission a Special to tie up the lose ends of the show.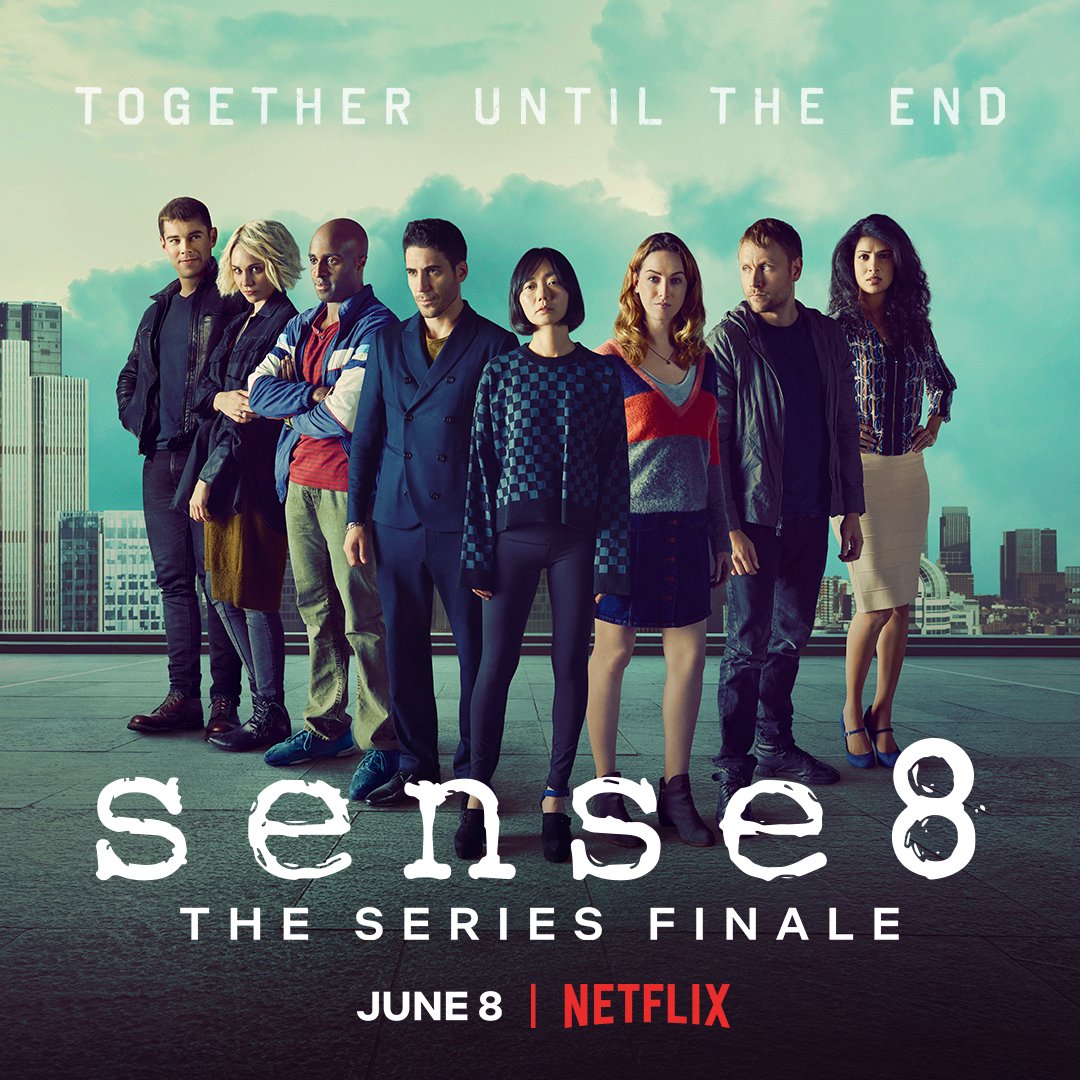 The truth of the matter is, LGBT+ content is far less likely to bring in the same level of viewership that non-explicitly LGBT+ content does. Although some like OITNB do, most fail to validate their expenditure.
What does this mean for other Netflix Originals such as Anne With An E or The OA? Both have had little to no publicity with the premiere of their latest seasons to the extent that cancellation for both seems more and more likely.

Alternatively Queer Eye is currently on it's third season, but with the publicity surrounding it including multiple talk show appearances, cover shoots and upcoming books, it is likely we shall be seeing much more of the Fab Five. Meanwhile, Sex Education's first season was so highly discussed and revered, that the future of the show seems settled. For now at least.
So, if you're worried your new favourite LGBT+ character on Netflix will soon die, falling into cancellation purgatory, get the word out fast. Be the promotion these shows can't afford to get and maybe, just maybe, they can then be resuscitated.