RuPaul's Drag Race All Stars 4 has been a roller-coaster of a season. With twists on challenges, shocking eliminations and Ru-veals every other second, fans have been glued to their TV screens.
However, this Friday, the time has come for Ru to decide who has the charisma, uniqueness, nerve and talent to be enlisted in the fictitious drag race hall of fame and win $100,000 (and a years supply of Anastasia Beverley Hills Cosmetics but no one seems to care or remember that bit).
As per All Stars rules, the top two of each episode lip-sync for their legacy, the winner of which wins $10,000 and the chance to eliminate one of the bottom two. Through a shocking and controversial season that saw fan favourites and competition front runners eliminated, the queens have been whittled down to a top four of Monét X Change, Monique Heart, Naomi Smalls and Trinity the Tuck.
Each of these Queens have their strengths and their own unique brand that they brought each week to make excellent television. Before we ask who should win, lets look at each of the final four and their time in the competition thus far…
Monét X Change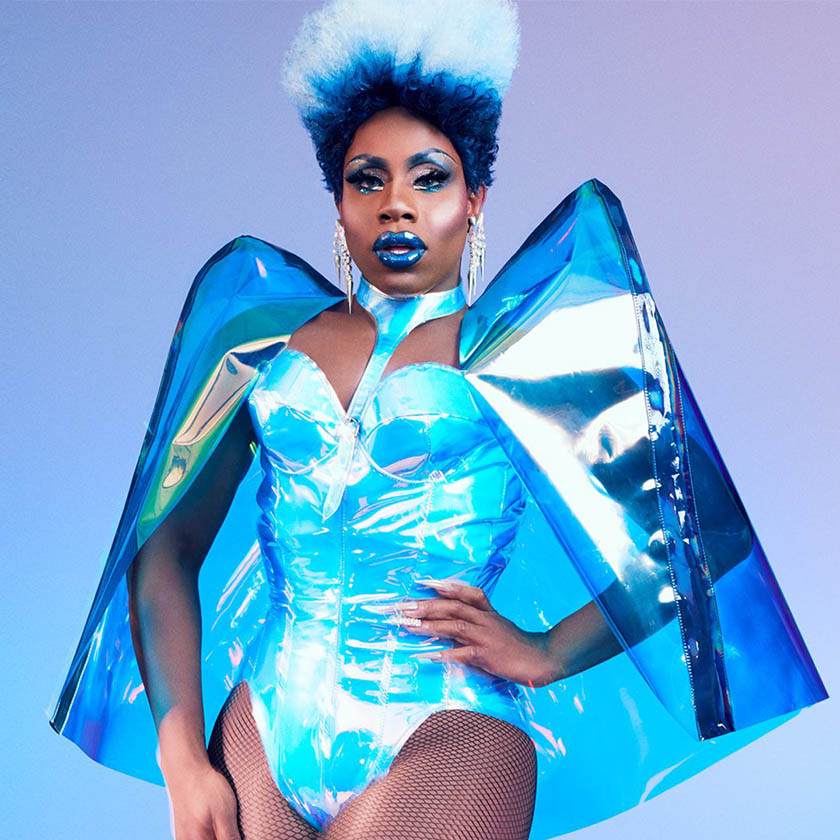 Straight off the circuit from Season 10, the Charismatic Monét X Change is back, back, back again. Although Monét often scored highly during her season, she failed to get any wins. Nevertheless, Monét's personality shone through. Her fellow Season 10 sisters voted her Miss Congeniality and she left Drag Race as a fan favourite that many hoped to see again.
Coming back for All Stars, Monét wanted to show the public why she is one of the most revered New York queens. However, she had a rocky start to the competition with a bad talent show performance, a below average Snatch Game as Whitney Houston and a confusing character in the Jersey Justice skit.
However, when Monét has done well, she has done really well. Her verse in the Stacy Layne Matthews Super Group Challenge was one of the most memorable and enjoyable. She and her best friend, Paddy, looked beautiful during the makeover challenge and Monét was hilarious during the Lady Bunny Roast. She had the studio audience, viewers and Stacy Layne Mathews (again) laughing their heads off.
Monét also surprised viewers with some exciting and fun fashion moments. Her looks often referenced pop culture history such as Rihanna's Papal outfit at the 2018 Met Gala, a Pink Panther latex look and Kim Kardashians PAPER Magazine cover. For a queen who wasn't known for her fashion on season 10 (*cough* sponge dress *cough*), her looks in All Stars 4 showed her creativity and her ability to have fun and be silly.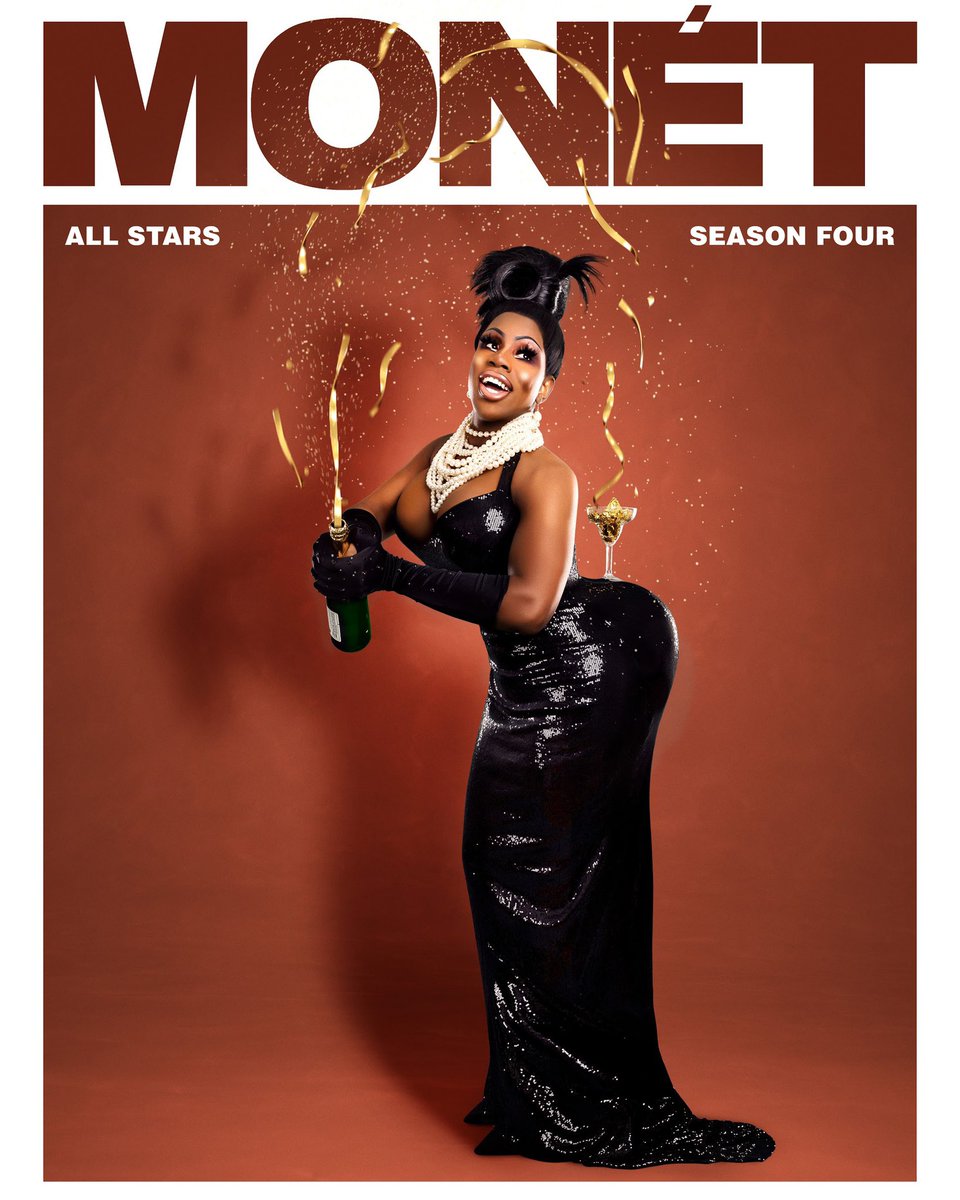 Some fans felt that Monét and Monique's appearance on All Stars 4 was perhaps too soon after their original season. Fans hadn't really seen much of them outside of Drag Race. However, Monét has shown just how skilled she really is and as a result, it doesn't really matter how new she is to viewers. While she is still the charismatic personality she was in Season 10 (narrating the voice-overs and providing comic relief), she has also cemented herself as a beautiful, fashionable and funny queen who fans will continue to love after the finale.
Best Moments: Her comedy roast was where she shined the most, right from the moment she removed her sunglasses to reveal another pair of glasses underneath.
Worst Moments: Her singing during the talent show was incredibly bad and she often got lost in group acting challenges.
Monique Heart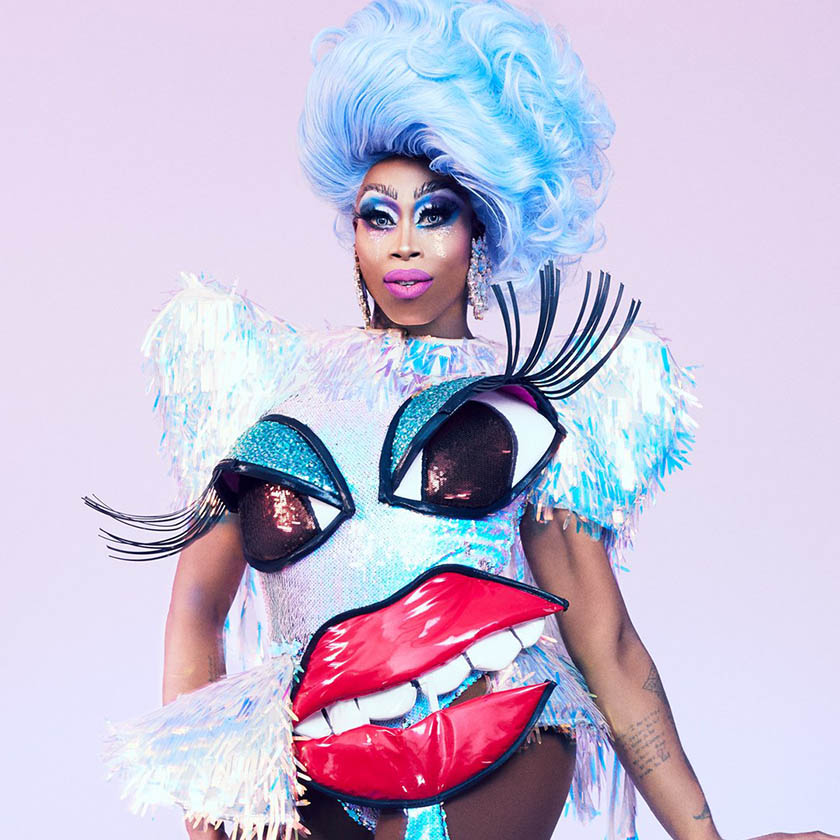 I don't think there has ever been a Queen on RuPaul's Drag Race as unique as Monique Heart. On season 10, we caught a glimpse of her creative mind at work and it was a shame the execution wasn't always quite as stunning as the concept.
However All Stars 4 was the chance for Monique to shine. She now had the finances to bring her creativity to life and each week she always brought a unique and exciting slant to the runway theme. You ask for a Boots runway? She brings you an all-American little red riding hood wearing wolf heads as boots. Angelic White runway? she brings you feathers made from the blades of a ceiling fan. Granted, sometimes her looks needed a little editing and refinement but they are always just as unique as she is.
Monique has also shined during acting challenges. Her performance as Anastasia Ravioli Ragu in the Jersey Justice challenge was the only saving grace of her groups performance and was so funny it even created meme-able moments from the note taker, Stacy Layne Matthews (seriously, she was in more episodes this season than Jasmine Masters).
Throughout the season Monique has brought the comedy both intentionally and unintentionally. She is hilarious and TV gold. Only a mind like hers could come up with lines such as "brown cow stunning", "giving you that ooh ah ah sensation" and "America, i am gooped". After back-to-back seasons of Monique's random and creative mind, fans of the show are going to miss her fun and unique input.
Best Moments: In my opinion, her makeover challenge look was genius and should have put her in the top two. She also looked absolutely stunning dressed as Puss in Boots.
Worst Moments: Any moment featuring brown cow. It needs to be stopped. Other than that and an inability to keep her wigs glued down, Monique has done incredibly well this season.
Naomi Smalls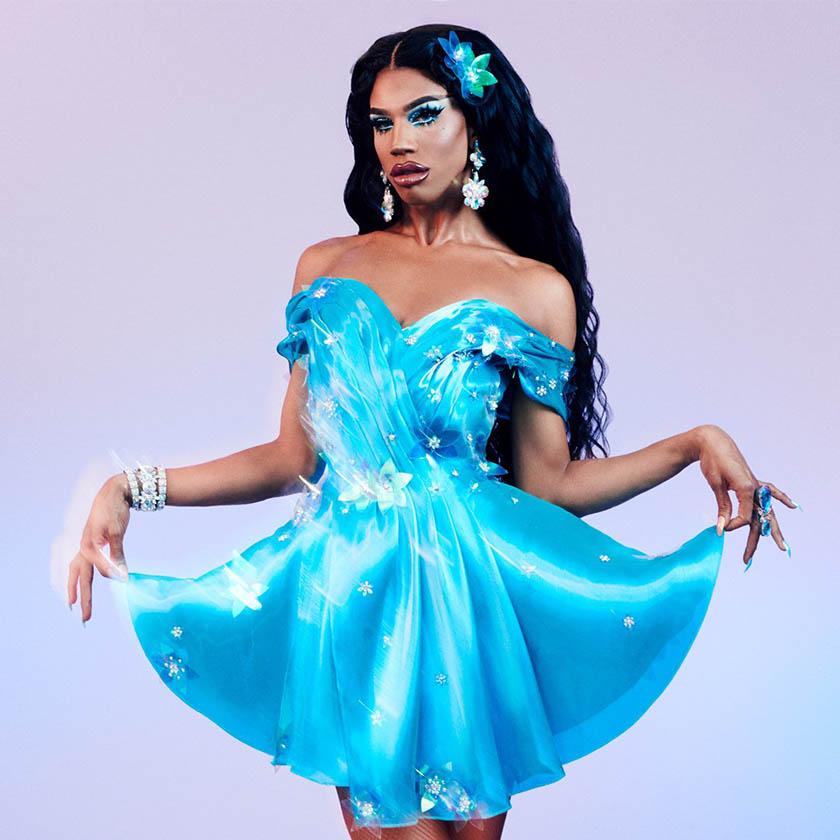 No one has ever stepped onto the Drag Race runway with the level of nerve Naomi Smalls has. During Season 8, Naomi was known for her high fashion and unforgettable looks but often played the challenges safe and hid in the background.
Coming back for All Stars 4, Naomi had something to prove. A fan favourite who just missed the season 8 crown, she wanted to show the world that she would give all challenges 100% whether it be fashion, comedy or acting.
Naomi definitely did that, she and Gia Gunn somehow managed to make RuPaul's incredibly average song, 'Adrenaline', memorable. Her Wendy Williams stole the show and she gave the best makeover the show has ever seen.
Naomi also had some low points. She often missed out on the top two during challenges. She was shining but was it enough to outshine seasoned queens such as Trinity the Tuck and Manila? Her comedy missed the mark during the Lady Bunny roast and despite taking the biggest part during the Sex and the City parody, her performance fell flat. However, Naomi took risks throughout the competition and more often than not they payed off. After all, how many Queens could pull off a male pattern baldness wig?
But none of this was anything compared to her most shocking moment in the season. In a shocking twist, Naomi Smalls eliminated Manila Luzon, the front-runner in the competition. Her response? "Life's not fair *tongue pops*".
Naomi may have the least wins out of all the top 4 but she definitely has the most iconic moments. And because of this, arguably she won the show. Drag Race may be a competition but it is first and foremost entertainment. Her single 'Pose', that she performed for the talent show, now has 1 million views on YouTube and despite being the losing team, (*whispers*) Club 96 is the only club twitter is still talking about. Even if she doesn't win, Naomi is one of the stand-out queens of All Stars 4.
Best Moments: There have been too many to count but her and Gia's lip-sync to 'Adrenaline' was unforgettable and iconic. It rivals Tatiana and Alyssa for best lip-sync ever.
Worst Moments: To paraphrase Trixie Mattel, her performance as Carrie Bradshaw was more Scary Bradshaw.
Trinity The Tuck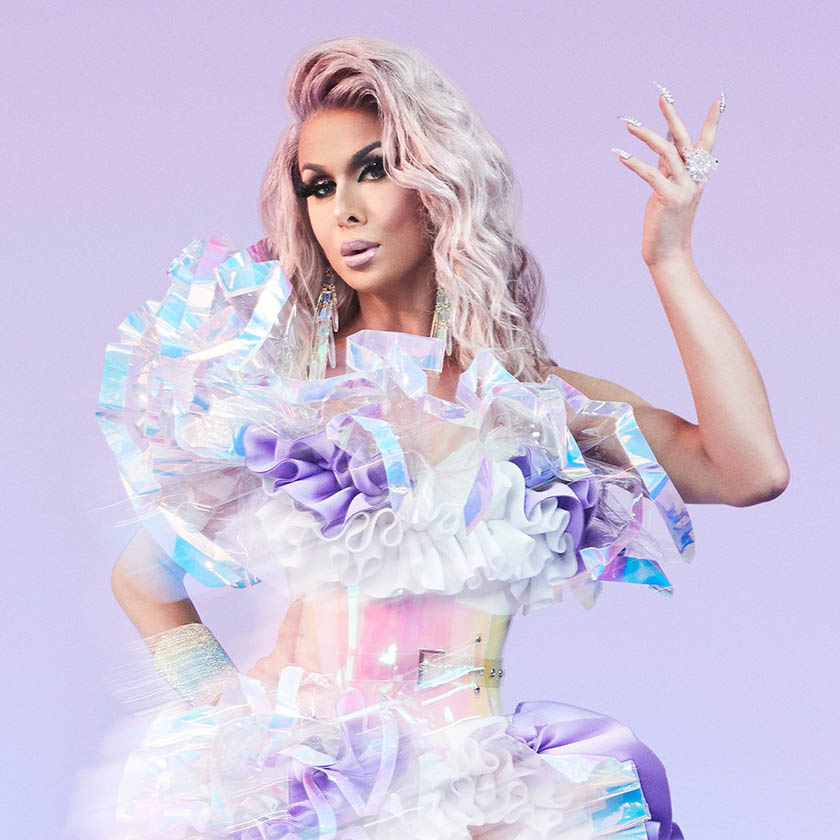 The last letter in our acronym is talent and who fits that description better than Trinity the Tuck? In Season 9, Trinity came into the competition a seasoned and polished queen who knew what she was doing. She had the second most wins within the competition and only just missed out on the crown. The moment her name was announced on the cast list for All Stars 4, we all knew Trinity was going to make it to the finale.
Having said that, some did doubt her. In the first episode, Trinity's talent of tucking didn't impress Gia Gunn. Though an unusual talent, her variety show performance was insane (seriously, how does she tuck like that?) and Trinity ended up winning the episode.
From that moment Trinity continuously slayed the season, spending the majority of it neck and neck with Manilla at the top of the leader board. She had a slight blunder during the comedy roast but overall she was strong competition. When Naomi changed how people played the game by ignoring score cards and eliminating the strongest competition, Trinity was right to be scared.
However, she successfully made it to the finale, the most wins under her belt and some unforgettable runways. Prior to the season airing, viewers expected Naomi, Manilla and Valentina to be the fashion queens. What they didn't expect was Trinity to bring the wow-factor. Her Curves and Swerves outfit looked like a piece of art, while her Plastique Fantastique fashion looked like she had been hit by an exploding bubble-gum bubble.
Trinity had already shown on season 9 just how good she was but coming back for All Stars 4, she's proven that she is a talented, seasoned queen who will always give you the show of a lifetime.
Best Moments: Her Caitlyn Jenner was one of the best performances in Snatch Game her-story. In my opinion, it is joint first with Ben de la Creme's Dame Maggie Smith.
Worst Moments: Very very few. However, her Lady Bunny roast was awkward to say the least (where were the jokes?).
So Who Should Win?
So who deserves to become America's Next Drag Superstar and have their picture hung in the fictitious Drag Hall of Fame? Who has been consistent throughout the season, stealing the show, being hilarious and looking flawless? The answer is… Stacy Layne Matthews.
With just the slightest head movement this queen can have everyone laughing an the internet gagging. She is the true winner of All Stars 4 and I look forward to Stacy Layne Matthews Drag Race someday.
In all honesty, any of the top 4, (in fact any of the queens this season), deserve to win the crown. They have their own individual strengths but they all possess the Charisma, Uniqueness, Nerve and Talent to be legendary and carry on the drag race legacy. Even if your favourite doesn't win $100,000 on Friday night, don't worry, because from now on they will be earning thousands every Friday night.
Besides maybe it's better if your favourite doesn't win. As we've seen from Katya and Shangela, these fans can be crazy and they do love a robbed Queen.