After the release of her new single 'Miracle' on Thursday, Tom George went to see one of BBC Radio 1's favourite newcomers , Lucy Whittaker, perform at the Wellington Club. Afterwards they sat down to chat about 'Miracle', her career aspirations, her love for Lady Gaga and her thoughts on Straight Pride.
It's almost 10pm and an inconspicuous door hidden between a shoe shop and a men's tailors, has no sign of the life that lies behind it other than a stream of young, fashionable 20-somethings queuing to get in. Lucy Whittaker, alongside a few other up and coming local artists, is performing here tonight and the crowd is clearly geared up for what they know is going to be a fantastic evening.
Radio 1's Clara Amfo has referred to Lucy as the embodiment of "proper pop" and for one thing, as she walks on to the stage to start singing, she certainly looks the part. Wearing a baroque, leopard print hoodie and Joggers set from Jaded London with white trainers, her outfit matches her stylishly cool yet down-to-earth personality.
"I'm not so sure about the massive sign behind the stage" she jokes. Indeed the massive neon sign with the F word emblazoned upon it was definitely an odd design choice, however when Lucy starts performing, it's bold presence is barely noticeable. Performing three songs, Lucy's stage presence is transfixing. She clearly loves performing and the energy in the room changes the moment she begins. Despite only being released the day before, 'Miracle' is already a crowd favourite that is going to be entertaining audiences this entire Pride season.
After she's performed and finished the congratulatory hugs from fans and friends. I finally got a chance to sit down with Lucy and discuss her music, upcoming plans and performing at Pride.
Hi Lucy! The Performance was amazing! How are you feeling?
Thank you! I feel really good and weirdly energised. I was knackered today and wasn't sure how I was going to pull it off but I feel great now! Feel very alive! I don't want to go to sleep haha.
So you performed your new song, 'Miracle', and two of your old songs. Which is your favourite to perform?
'Miracle'. I think because it only came out on Thursday and so it's new and exciting. I've known about the track for so long but everyone else is hearing it for the first time so I feel like the song has been re-born for me and become really exciting again. This was actually the first time I've played it since it was released and so I could see people singing along in the background! Yeah it's great!
What was the inspiration behind 'Miracle'?
I don't know about you but I sometimes make really stupid and reckless decisions just to see what happens. 'Miracle' is basically about getting yourself into a situation that is so bad but it's your own fault and you get to a point where you're like "you know what, I can't sort this out for myself anymore". I kind of wanted to play on that religious idea of submitting and giving yourself to God or a higher power as that's the only way the situation is going to be sorted out.
Is there any artists you would love to collaborate with on a future song?
Drake, Rihanna, Paul McCartney and Madonna. There are literally loads but I feel like those four are just sick at what they do. Madonna is obviously iconic. She is the original Queen of Pop so of course she's on the list! Drake, the vibe is just there. I feel like we would have a really good time writing a song together. Rihanna just does what she does soooo well. Paul McCartney is just a legend. Also my Mum would cry her eyes out if I collaborated with him. I would like to see that haha.
Is there anything you want to achieve in your music career?
I have a list of short term, mid-term and long term goals on my wall. One of my long term goals is to win a Brit award and also to play Madison Square Garden. That would be sick. I also want to play Twickenham stadium. Do you know what, if I could tick one thing off right now that would be it. Play Twickenham Stadium – which is really random but it was where I saw Lady Gaga for the first time and so now I have a deep emotional connection with Twickenham Stadium haha. 
I love Lady Gaga! Which concert was it?
I've seen her twice! The first was the Born This Way Ball and the second was Artpop. Born This Way Ball was insane. I'm a cry baby and I literally cried the whole time. I was a mess. A bloody mess.
So I was told you will be performing at quite a few Prides this year! That's exciting! What Prides will you be doing?
I'm actually playing my first European prides this year which is really exciting! I've played gigs in Europe but never Pride. I'm heading out to Oslo in two weeks and then Prague. Maybe one more aswell if it get's confirmed. I'm playing some other big UK one's aswell which is cool. I just did Birmingham Pride which was great! It was my first time playing Birmingham at all. It was an experience, it was fun. On a personal level for me, performing at Pride is a really special thing to do.
Why is that? What does Pride mean to you?
Pride for me is being who you are unapologetically and having people accept you and love you for who you are. I think that combination of you being you and you being loved makes you a stronger, happier person. I think pride and love is a way of living. Do you know what I mean? Hopefully one day we will not be afraid to be who we are and won't even have to think to much about it.
Have you heard in the news about the Straight Pride movement?
Have you seen the merch?
No I haven't! I imagine that instead of rainbows and crop tops it's like 3/4 length shorts.
Oh! With loads of pockets and zips and stuff yeah! Honestly look at the merch, it's so bad! You'd look like someone who has escaped from a prison. It's black and white striped. Eurgh it's really bad.
So what are your thoughts on there being Straight Pride?
Haha erm, I don't know. Everyone should be proud of who they are and comfortable with who they are, that's a given. That should be a thing. I just think that Gay Pride exists for a reason. Gay people face a lot of hate and bigotry in their lives and in general, straight people may face hate but they don't face it for being straight.
Do you know what? I do think… this is a bit controversial, but I do think Pride is really being commercialised. Big time. It's great that it draws people in but I feel like we're losing the message. I feel like if we shout out more about what the message is and why we're actually there then maybe it will have more meaning and straight people will understand it more. If we take Pride back to its roots straight people will be like "oh okay cool! This is why they have Pride." *sighs* I don't know. I think everyone should be proud of who they are but Gay Pride exists for a reason that straight people don't necessarily face.
No, that's a really good point! Thank you so much for doing this interview Lucy! I have one final question. Have you got any other projects coming up?
Yeah! The next 4 singles are all done. I have a remix coming out on the 21st of June. It's a song i released previously and Martin Badder and Mike Mago have remixed it. My next single Touch is coming out in July and then I have another three scheduled in. So yeah! It's all go!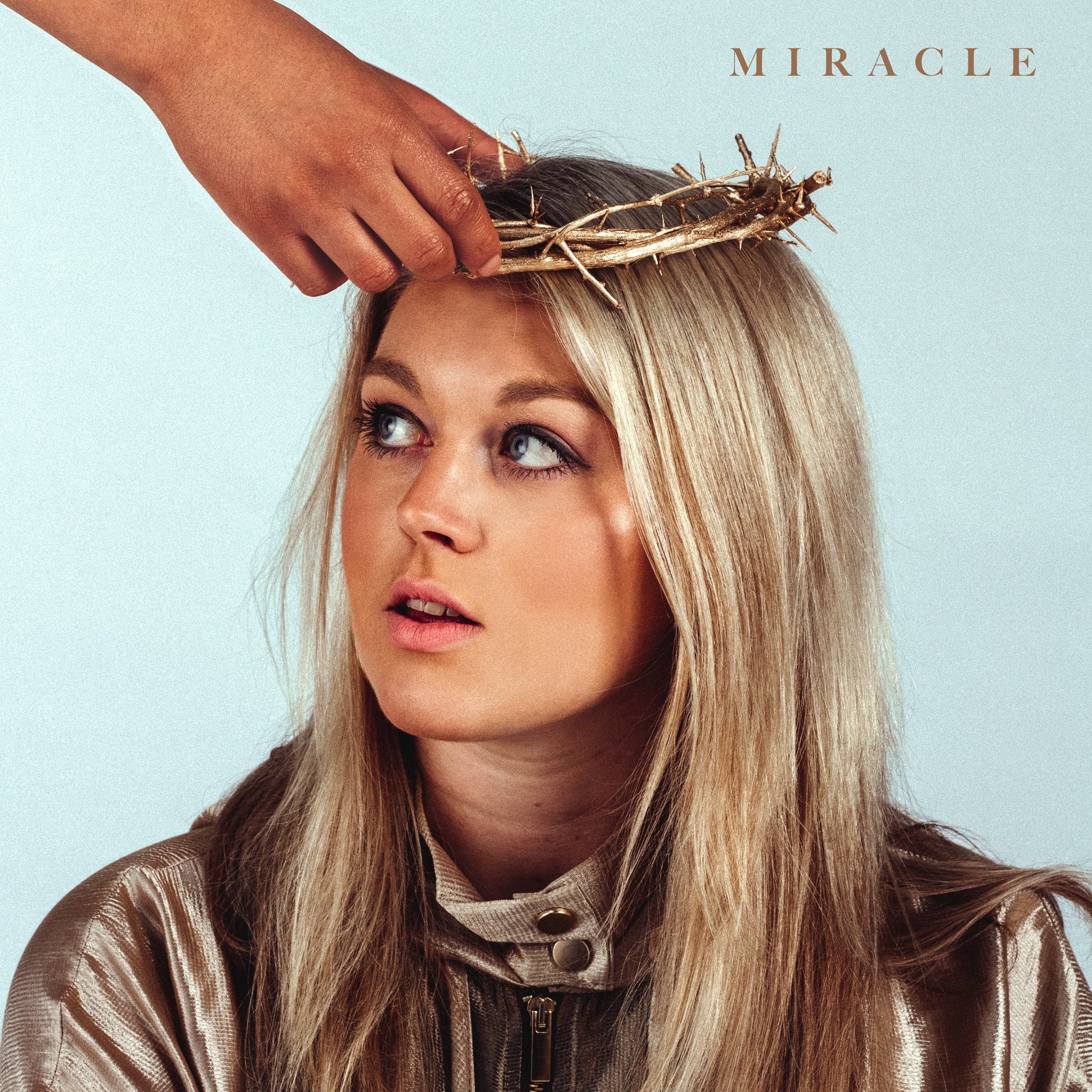 Lucy Whitaker's new single 'Miracle' is out now on Spotify and Apple Music. Make sure to check out her website to see if she is performing in a Pride near you.
This interview has been edited for clarity.